The 2022 Subaru Love Promise Customer and Community Commitment Award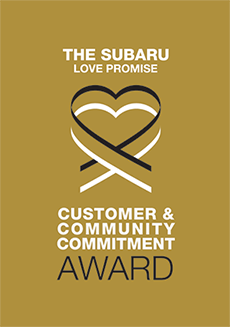 We've been nationally recognized for our dedication to our customers, our community, and the Subaru Love Promise.
We're honored to receive the 2022 Subaru Love Promise Customer and Community Commitment Award. This award nationally recognizes elite Subaru retailers who provide an exceptional customer experience at every interaction with Subaru. These retailers have also demonstrated an outstanding commitment to supporting passions and causes in their local communities in important areas such as the environment, community, health, education, and pets.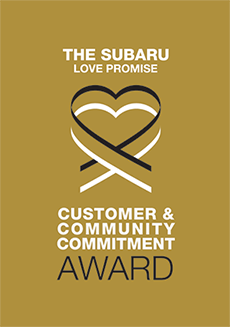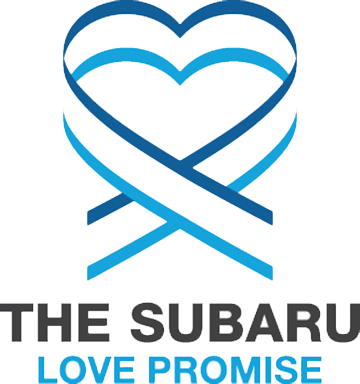 What is the Subaru Love Promise?
Subaru and our retailers believe in making the world a better place and the Subaru Love Promise is our vision of respecting all people. This is our commitment to show love and respect to our customers and to work to make a positive impact in the world.
How is Dewey Griffin Subaru dedicated locally to the Love Promise?
At Dewey Griffin Subaru, we have a long-standing commitment to our co-workers, our customers and our community. We believe that when a community works together, great things happen. We're proud to support many charitable organizations throughout Whatcom county and are dedicated to making our company, our community and the world around us a better place.
Boys and Girls Clubs of Whatcom County
Bellingham Senior Activity Center, Bellingham Food Bank, Birch Bay Chamber of Commerce, Whatcom & San Juan Meals on Wheels
Love Promise Stories from Dewey Griffin Subaru
Subaru and Dewey Griffin Subaru believe in making a positive impact on the communities in which we live and work. We uphold that belief through our Love Promise Community Commitment. Every month, we select inspiring stories from customers and partners from around our area who strive to support our collective commitment and feature them here
Bellingham Flood and Ferndale Food Bank - Ferndale F
Emergency officials in Whatcom County called it the worst flooding in over 30 years - estimating that more than 500 people had been displaced from their homes in North Whatcom County. Rain drenched the county for three days and the Nooksack River surged over its banks on November 14th of last year, inundating the communities of Everson, Nooksack and Sumas. BNSF train cars were derailed, the US-Canada border closed in Sumas, along with three local bridges. Mud and tree landslides blocked Interstate 5 south of Bellingham. The flood water rose so quickly it was hard for most to react in time to get everything to higher ground, which is exactly what happened to the Ferndale Food Bank trucks. Both trucks were lost in a matter of minutes when the flood water rushed in and filled both trucks, grounding the entire organization. These trucks serve two purposes: they were used to pick up fresh produce and food rescue daily AND they also delivered food boxes filled with healthy sustainable food to families in need throughout the county. The Ferndale Food Bank is always busy, and with the Thanksgiving holiday quickly approaching, the lack of transportation was at a crisis level. That's when Dewey Griffin Subaru topped their own generosity throwing a lifeline to the organization. Dewey Griffin Subaru responded rapidly to offer both a vehicle and even more importantly, a driver to aid with both deliveries and grocery rescue for over a month. this ensured that nutritional food continued to be picked up from local grocery stores and redistributed across our county. Dewey Griffin Subaru drivers went as far as personally taking the ferry, loaded with Ferndale Food Bank deliveries out to Lummi Island Beach Elementary School, ensuring that even the most remote clients did not go without food during this time of crisis. Dewey Griffin Subaru also saw a need, approached us with a generous offer, donating more than 60 large turkeys which made it possible for us to provide traditional holiday meals so that families were still able to gather, even with the unexpected chain of events, and share a holiday dinner. Due specifically to these efforts by the entire team at Dewey Griffin Subaru, the Ferndale Food Bank was able to move forward to provide for both the flood victim distributions AND our regular holiday distributions. We received many tearful and heartfelt thank you messages from community neighbors who would have been hard-pressed to enjoy their wintry bounty without the assistance of generous organizations like Dewey Griffin Subaru who are always willing to make a difference. Even now, with their donation completed, Dewey Griffin Subaru continues to reach out, check in, and offer their assistance to the Ferndale Food Bank, verifying their commitment to the well-being of their Whatcom County neighbors. We are exceptionally grateful for the aid we received from Dewey Griffin Subaru this holiday season. Without it, things would have been unimaginable. THANK YOU from all of us at the Ferndale Food Bank - we appreciate the extra miles that the team at Dewey Griffin Subaru went to help us get through this tough situation!
---
Whatcom Dream Christmas 2021 - Linda H
Every family deserves an opportunity to provide an uplifting "Holiday Experience" to their children, especially this year! What child doesn't want a few special presents, and a tasty holiday meal? But when funds are limited, food is scarce and your worried about how to make ends meet- many families struggle to provide even the basics… let alone presents. Luckily, the fine folks at Dewey Griffin Subaru support "The Whatcom Dream- " Christmas Shoppe". Allowing families to select the perfect gifts for their children at a substantially reduced cost. Just imagine how wonderful it feels to be able to hand select your child's gifts and be able to pay for them yourself. No hand me downs, no generic gifts- these are gifts selected by each child's "special someone" that really knows and loves THEM! How is Whatcom Dream able to do this? Dewey Griffin Subaru and other community leaders donated ALL the presents stocked in "The Christmas Shoppe", pop-up store. The toys are marked at a reduced rate of up to 75% off. These prices allow the parents to have the ability to select a bike, scooter, or other toys they know their child will love. Dewey Griffin Subaru made this event possible by partnering with The Whatcom Dream and even doing some of the shopping! One hundred and twenty-seven low-income children and their parents experienced a joyous holiday with the help of Whatcom Dream. "The Christmas Shoppe" offered a safe and dignified shopping experience for the family, and of course the hours of fun the children will have playing with their new toys. Here's just what one family had to say: "We would like to thank The Whatcom Dream and specifically the Christmas Shoppe! This has been life changing opportunity. I was able to provide gifts for my family for the first time in years. I can't tell you how much it has meant to us on Christmas morning to see the beautifully wrapped gifts and the joy it brought to our children. Not only did we have a wonderful holiday, but I also felt empowered to move forward on my financial literacy newfound skills. As a graduate of The Whatcom Dream financial literacy program, I've improved my money management skills, and have set tangible goals that will help me get ahead in life and build a better future for myself and my family." Thank you to Dewey Griffin Subaru for donating $12,000 to stock "The Christmas Shoppe"! All the funds gleaned from the event are paid forward, and go back to work to provide scholarships for Whatcom Dream financial literacy courses, back to school clothing and other scholarships. This truly is a gift that keeps on giving all year long. We are grateful to the entire staff at Dewey Griffin Subaru for providing both the monetary support, and the volunteers to help make it all happen. We could not provide this highly impactful annual event without their help, generosity and love for these children and families in our community.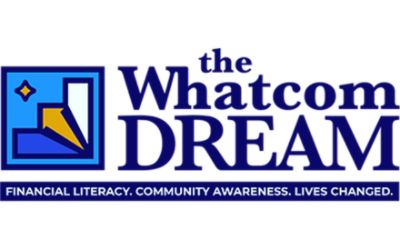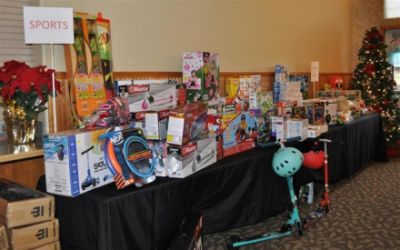 ---
Subaru Loves Pet Adoption Month at WHS - Andrea M
During the Subaru Loves Pets month, the Whatcom Humane Society adopted out 89 cats and 29 dogs, for a grand total of 118 pets! Our work of finding a forever home for the homeless animals in our care is a core pillar of our mission and having the support of local businesses like Dewey Griffin Subaru makes that work so much more impactful. This month, there are so many wonderful stories of animals finding their new families but the one that sticks out the most is of a little kitten named Muffin**. Officer Smith** of a local law enforcement department ended up taking care of a tiny little kitten one evening after a pursuit in early September. The kitten spent most of her time with Officer Smith curled up in his vest. While this little kitten was brought to the Whatcom Humane Society shelter later that night, Officer Smith got quite attached and ended up adopting her from the Whatcom Humane Society with his family at the beginning of October. Now named Muffin, this little kitten has been living in her forever home for a few weeks and has the entire Smith family smitten. ** Names have been changed for privacy reasons.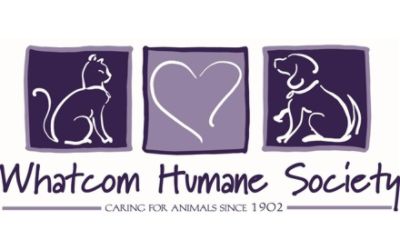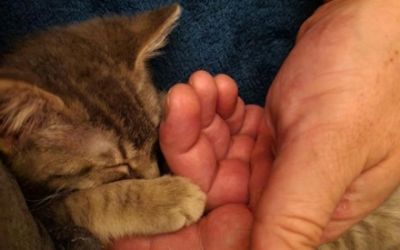 ---
Subaru Loves To Help: Whatcom Literacy Council - Katherine F
Since 1983, Whatcom Literacy Council's mission has been to empower adults to achieve their goals and to change lives through literacy. Dewey Griffin was thrilled to support this goal. Dewey Griffin was the "Presenting Sponsor" for the 25th annual Trivia Bee and provided a gift of $5000. On October 1st Scotty VanDryver of KAFE Radio and Jeopardy star Ken Jennings cohosted the annual fundraising TRIVIA BEE EVENT. Teams, who paid a registration fee of $75, competed in a battle of wits to claim the championship and bring home a trophy. Funds were also raised by including a silent auction. Dewey Griffin helped publicize the event with their Dealership electronic billboard and several of the employees volunteered as either contestants or cheerleaders for this fast-paced fun event. The outreach publicity gained by the billboard, radio spots and all the people who attended helps with informing the community of this valuable resource and attracts new donations, volunteers and adults who benefit from the programs offered. All proceeds go to the free adult literacy programs that support our neighbors in building the skills to become self-sufficient and employable; getting jobs and taking care of their families. Whatcom Literacy Council partners with businesses, churches, libraries and schools and trains volunteers to tutor adults and facilitate small group classes throughout the county. When the adults and parents in the community are engaged and learning, their children do better socially and academically.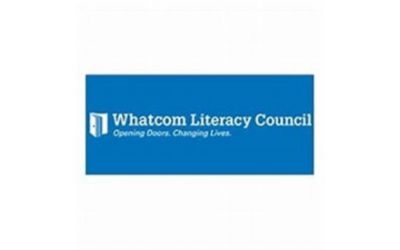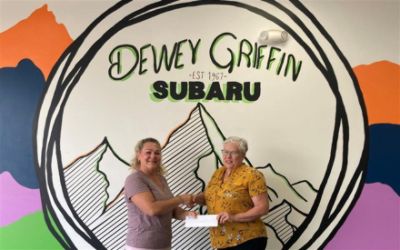 ---
Loves to Care: Lions Camp Horizon - Don W
Lions Camp Horizon provides a full-service camping experience for individuals challenged by a disability. The Lions Club believes in inclusion and the importance of a community connecting people of all ages (12 & up), abilities and cultures. In order to make this experience available to as many people as possible, potential campers who do not qualify for DDA respite support can contact their local Lions Club to inquire into financial assistance from the "CAMPERships" program. Our "CAMPERships" are awarded on a financial need basis for those who otherwise would not be able to pay the full camper fee. Our initial approach to Dewey Griffin Subaru was to ask for help for our 2021 camping season grocery expenses. This resulted in Dewey Griffin partnering with the Camp Horizon Foundation by making a pledge of $1500 matching funds and participation in a promotional campaign which combined radio spots and use of Dewey Griffin reader board. The matching funds not only helped with bringing in more money than anticipated but we now have new local donors who came forward to pledge. The original goal of $4500 was met and exceeded. As of last count the grand total is $8500. These funds supported our 2021 residential camping program which was able to offer 90 spots for campers spread over a 3-week period. Our campers ranged in age from 14 to 61 and all live with developmental and/or physical disabilities to include Autism, Down Syndrome, Cerebral Palsy, Diabetes, TBI (Traumatic Brain Injury), DiGeorge Syndrome, Trisomy 21, FAS, Seizure Disorders, Hydrocephalus, Heart Conditions and Microcephaly. Our campers never "age out" and many return year after year. This year, 5 of the 9 "CAMPERships" recipients and almost half of the total campers were from Whatcom County. The COVID-19 pandemic has impacted all of us in various ways but probably more so for many of our campers and their families. Many of our campers would not understand why they could not see their old friends by attending camp in 2020 and their families did not get a much-needed respite. This year, we were happy to see the joy on the faces of our campers as they participated in the many activates. The families had a few days to relax while the camp staff entertained their loved ones. Thanks to all of the contributors, especially for the support and donations from Dewey Griffin Subaru our 2021 camp was a BIG SUCCESS.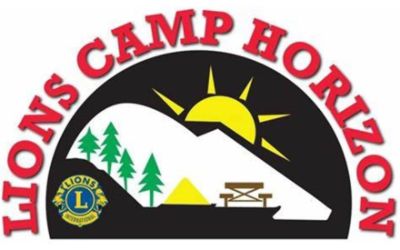 ---
Subaru Loves TO HELP: INTERFAITH COALITION - LINDSEY M
Based in Bellingham, WA, Interfaith Coalition of Whatcom County houses and helps local families experiencing homelessness gain the tools they need to become self-sufficient in a home of their own. We receive support from local volunteers, individuals, congregations, and businesses. Dewey Griffin Subaru has been a long-time, instrumental supporter of Interfaith Coalition. Early in the pandemic we had to cancel our annual Hope Auction, which was a major source of fund development. In its place, a virtual event was created and with the help of supporters like Dick Meyer and Dewey Griffin Subaru, more than $190,000 was donated by the community. To boost our fundraising for another event, Dewey Griffin pledged a $3,000 match for first time donors. The match was met in less than a week by 27 new donors! Dewey Griffin has a giant reader board used primarily for focusing community attention to local charitable events. In addition to providing the free reader board space, they also offer supported advertisements in their social media and local radio spots. For a nonprofit, these opportunities to promote our work is priceless. At Interfaith, we believe that all people deserve to live in a safe home and to be treated with dignity and respect. As one of our housing guests said, ""We've received handwritten notes from volunteers and a nice coffee cup and tulips. Never have I recalled an agency that was so personal." Dewey Griffin Subaru's community generosity affords our organization the opportunity to provide these extra kindnesses in addition to the extensive guidance for families on their journeys out of homelessness. Dewey's tradition of support was started by Dick Meyer, owner of Dewey Griffin Subaru. When he passed away at the end of 2020, the entire team at Dewey, headed by Allen Meyer, wholeheartedly wanted to carry on Dick's legacy of community commitment. We are so very thankful to Allen Meyer and the entire crew at Dewey Griffin Subaru and to Dick Meyer for seeing the value in contributing to positive change in the community in which he lived, worked, and loved.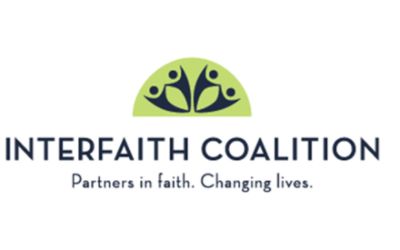 ---
Subaru Loves To Help: Holiday Bikes - Trudy S
Santa, AKA, Dick Meyer planned ahead in order to make the dreams of a new shiny bike come true for 110 local youngsters. These bikes arrived just in time to be assembled by the Dewey Griffin auto mechanics. In addition, they orchestrated the delivery to 3 local agencies; Rebound, Whatcom Dream and Lummi Nation Boys and Girls Club. The Lummi Nation Boys and Girls Club was very grateful for the bikes to brighten the holiday season for some of their youngsters. Rebound of Whatcom County, works with families who are trying to recover and rebuild after experiencing the devastating effects of trauma. These families are the most susceptible to continuing cycles of abuse, neglect, poverty and homelessness unless there is some type of intervention. One of the recipients, a high school freshman whose family situation is difficult was hit by a car while riding his bike. His bike was totaled and he was bruised, skinned and shaken up. His family was unable to purchase a replacement bike so the Christmas gift of a new bike was an answer to their prayers. Rebound's mission is to connect with, empower, and restore vulnerable families in our community. The Executive Director, Yvonne Cartwright told us they were grateful and stunned by the generosity of these gifts and that there were lots of happy tears. A portion of the bikes were provided to Whatcom Dream, an organization that provides low-cost Holiday shopping for families with limited resources. Dewey Griffin provided most of the toys that filled this "pop up" store but the highlight was the bikes! The cost of the bikes to the family is substantially less than wholesale price. This year, every parent who wanted to purchase a new bike for their child got the opportunity to do so. A new bike on Christmas is a dream come true for these children. The money gleaned from the event is put into a scholarship fund to cover the cost of literacy courses available via Whatcom Dream, for low- income people in the community. It is the hope of Dewey Griffin owners, management and employees that this holiday season, these boys and girls along with their families experienced the "love" given by Dewey Griffin's in the form of the donation of bikes.
---
Remembering Dick Meyer - Whatcom Council on Aging M
In late 2020 we sadly said goodbye to Dick Meyer, the owner of Dewey Griffin Subaru in Bellingham, Washington. Dick had a heart for both children and seniors and went above and beyond to make Whatcom County a brighter place for the young and the young at heart. The Whatcom Council on Aging is extremely grateful for Dick's many contributions to our programs, including Meals on Wheels and More and the Bellingham Senior Activity Center, and more importantly, to the seniors we serve. In addition to sponsoring events and making Meals on Wheels and More Dewey Griffin's Hometown Charity for the Subaru Share the Love Event, Dick enhanced our meal program by donating thousands of pounds of fresh picked fruit from Eastern Washington as well as hundreds of pounds of Alaskan salmon multiple times. A few years ago Dick purchased a giant digital billboard, not to advertise the dealership, but to strictly promote nonprofit fundraisers and other community events. He donated many radio advertisements and interviews to promote our events and those of other local charities. Dick and his son, General Manager, Allen Meyer, fostered a culture of giving back among dealership staff, and as a result we could count on them for volunteer support during the Share the Love Event and throughout the year. Over the past eight years our partnership with Dewey Griffin Subaru under Dick and Allen's leadership has resulted in nearly $300,000 in funding and in-kind contributions for the Meals on Wheels and More Program, including a 50th anniversary Subaru Outback from Subaru of America through a grant from Meals on Wheels America. Dick may be remembered among some for running a successful dealership, but we will remember him for his contributions to local seniors and the greater community.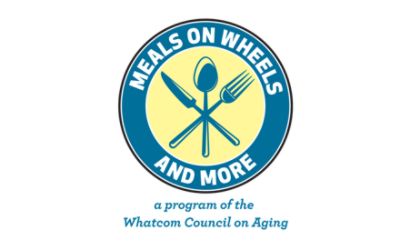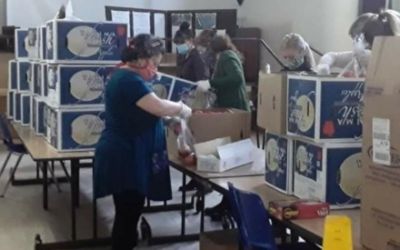 ---
Loves To Help: Backpack & Sweatshirts for Kids - JULIE G
The mission of Blue Skies for Children is to raise hope and self-esteem by sponsoring enrichment programs and other essentials for homeless, low-income and foster children in Whatcom and Skagit Counties. The mission took a hit with Covid-19, initially closing the doors for 4 ½ months. We continued to process donations, which unfortunately have been down significantly. This fall we got back into granting "Little Wishes" for computers, bicycles/helmets and other needs. Our help to the children included clothing, socks, masks and the backpacks and sweatshirts donated by Dewey Griffin Subaru. This donation was exactly the blessing we needed since we were running very low on backpacks. Blue Skies received 150 backpacks and over 100 sweatshirts form Dewey Griffin Subaru. For many low-income, foster and homeless children a backpack may be the only thing they can call their own. It's the place to store, in many cases ALL of their worldly possessions. For this reason, we knew that no matter what was happening with "in person school", our kids needed backpacks! We serve over 800 kids and Dewey's backpacks arrived just as we were about to run out. With so many families experiencing hardships including job loss, home loss, etc., any help we can give can take away a little of the insecurities being felt by these children and their families. One of the families we service, has endured a rough year. Last fall, the single Mom experienced a significant work-related injury. She has been in and out of the doctor's office throughout the pandemic, doing physical therapy to be able to get back to work. Her household of 6, includes a daughter age 12, son age 15 and 3 elderly relatives; two of which are fully dependent on her for care. They are struggling financially with the reduced disability check income. Her injury makes it difficult to do basic household chores so the children help with cooking, laundry and cleaning. However, she has worked to ensure the children remain focused on school. Having a new sweatshirt and backpack, stocked with some essentials, was a welcome gift and a bit of a relief since there was no "school shopping" for the children this year. In the midst of the pandemic, now that schools are back in session, she is extremely grateful for the sweatshirts, fresh new backpacks and basic essentials for her son and daughter.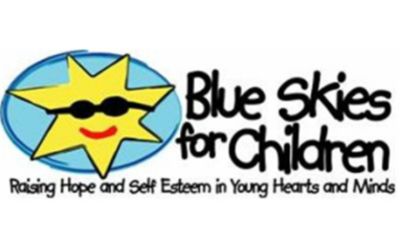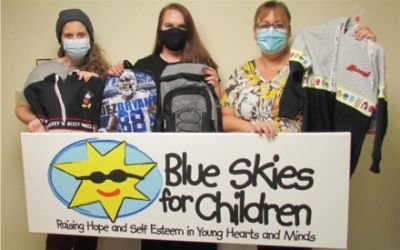 ---
Loves To Help: 1st Responder Appreciation - No specific customer s
This Summer Dick Meyer had a very generous and creative idea on how to give back to our local First Responders. Dewey Griffin Subaru Service Department provided a total value of $100,000 in car maintenance to local First Responders. A flyer was provided to police, first responders and healthcare organizations who then communicated to the Doctors, Nurses, Police Officers and Firefighters to schedule Complimentary Service of their Vehicles. The Covid-19 virus was active in our community which resulted in a surge in the need for the brave services of our first responders. They had been there for the community and Dewey Griffin informed them it's now time to show them appreciation. This gift filled the hearts of many first responders. A customer who had not heard about the giveaway was brought to tears when it came time to pay her bill. The Service Advisor saw her badge that identified her as a nurse; she was informed, to her surprise, that $700 would be removed from her bill. The goal of making their lives better was confirmed when one of the first responder customers commented "Your service department not only caught us up on all needed filters, fluids, alignment and spark plugs, they determined that we needed work done on our brakes and a recall item." "Between increased protections and concerns at work and trying to run our household we had trouble keeping up since our family has two parents that work in direct patient care and a child stuck at home without school or camps". Another first Responder became emotional when he learned that he would not be charged; he stated that the service provided was "above and beyond". He was provided a loaner car, along with service that improved his car handling and safety. A total of 374 first responders were the recipients of "on the house" car maintenance. The gift amount ranged from $19.97 up to $1973, for a variety of services which included brakes, rotors and general maintenance. This was a project that made not only the gift recipients feel valued, it was a rewarding experience for the Dewey Griffin employees from sales, to service and parts.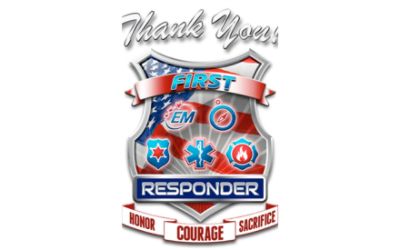 ---